I guess this is my first post in 2014, so Happy New Year everyone!
Ever since I saw American Duchesses post about vintage high wasted pants, I realized that I really like the look of them. A few days ago I went pin happy on Pinterest with 1930's and 40's trousers. Now want to make some for Vintage Aircraft Weekend (VAW) this summer. I want to put together an entire 40's (or maybe even 30's) outfit for VAW.
Here's some of the inspiration I've found so far.
I started looking around for some patterns online and found
Simplicity 3688
. Except I would like to make some with buttons, and the Simpicity pattern just has a normal waistband. So I was thinking that I could modify the pattern I used for my
Marion Ravenwood
pants instead. I was also thinking I could use this pattern (which is free. YAY!) and just turn it into pants instead of shorts.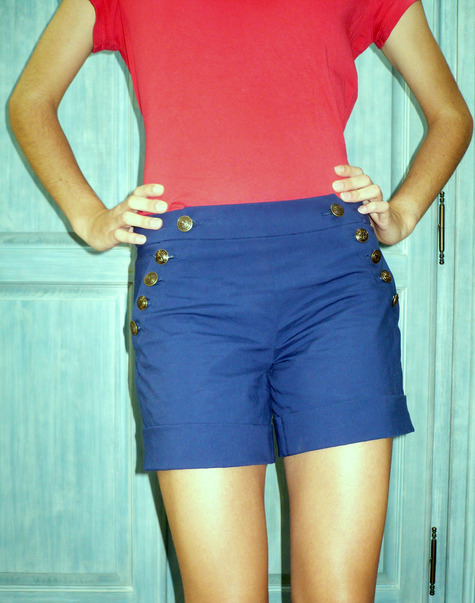 Okay, so now that I pretty much have planned out the pants, it's time to figure out the top.
I love this top! I think I'm going to end up with something like this.
The only pattern I've found for a top so far is
Simplicity 1692
which should work pretty well if I can't find anything else.